Op deze pagina kan je thuis, onderweg of in één van onze zalen het saldo van je be•at drink•eat•enjoy•repeat kaart herladen. Je kan ook je saldo consulteren of een terugbetalingsaanvraag indienen.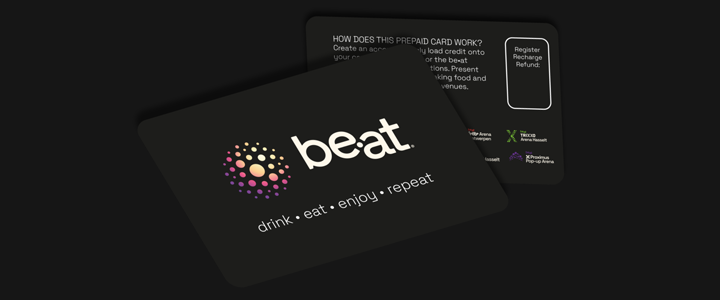 DEPOSIT MONEY
Don't feel like waiting in line to top-up your card? Use online banking to put more money on your card and save time!
CHECK BALANCE
Want to know how much money you still have on your card? Fill in the required information below and you can easily found out.
REQUEST REFUND
Have you bought everything your heart desired and are you 100 % sure you will not buy anything else? Then you can request a refund here and we will process everything in due time.